2017 has come and gone and so much has happened in the world around us. We're sure for many, it's been a time of reflection about the kind of world we'd like to live in and the possibilities in the coming year and beyond.
2017 for us was a year of transition and continued exploration (both inner and outer as always) that took us to Australia and Canada for family, Argentina for friends (and wine), and ushered us into a new adventure with the decision to leave our beloved Cusco, Peru to see what Medellin, Colombia has in store for us. Being separated from loved ones much of the time can be difficult and, while technology has made it easy to stay connected, nothing can replace actual face time (pun intended).
AUSTRALIA
The last months of 2016 and into the new year of 2017 were spent with our Australian family and friends. Australian summer just so happens to coincide with the Christmas holidays so that timing is always a win for everyone. As always there was an abundance of Mornington Peninsula beach time as well as beautiful waterfalls, spectacular wildlife and, of course, fabulous Australian wine. We did a return road trip to the Great Ocean Road but also veered off into the Otways – an absolutely paradise and hidden gem for those that love the magic of rolling hills.
CANADA
The fall of this year was spent with friends and family in Toronto, Canada. Autumn is always a beautiful time of year to be in Canada. And this year we took some time to explore the more rural parts of the province of Ontario, heading out to Bruce and Grey Counties – an area of spectacular beauty where crystalline lakes, boreal forest, and rolling countryside meet. We even saw a bear. It was crossing the road in the middle of nowhere. We were in a bit of shock so, of course, took no photos.
CUSCO, PERU
But it's been the ancient city of Cusco, Peru that has (or rather …had) been our base for the last few years. Cusco and the surrounding Andes mountains, for us, is pure magic – a place where we have found ourselves constantly drawn, a querencia where we felt safe and at home, where life always seemed grounded in the practical, in nature and in spirit all at once. But it was time to cut the cord. At least for the time being.
We felt by this year, something had shifted for us and it was time for a change. We had been thinking about leaving Cusco for a little while and when we returned from Canada and Australia there were some obvious signs that the time had come. So we packed up what we could fit into four pieces of luggage, sold everything else in our 4-bedroom flat, and left for new horizons.
querencia: that place where you feel at home, where you are your most authentic self
ARGENTINA
But …not without a detour to Mendoza and Buenos Aires in Argentina to meet up with friends, drink some amazing malbec, have some of the best meals we've ever had in some of the most beautiful settings you can imagine, and stay up way past our usual bedtimes.
We've taken many walks this year – in the mountains, along beaches, in cities, and through jungles. We've enjoyed countless sunsets and shared many wonderful moments with family and friends. We grew closer as partners in marriage and in work. We evolved in all aspects of our lives – work, personal, spiritual. Overall, though it has had its challenges, we are incredibly grateful for what 2017 brought us.
MEDELLIN, COLOMBIA
And we have cherished our time in Peru over the years and feel tremendous gratitude for the amazing friendships we've made and for the opportunities that have organically arisen as a result. But being true air signs and unable to sit still for too long, we've decided to spend some more time in Medellin, Colombia – a city made (in)famous by it's sordid past, and now discovering a new popularity among travellers and expats alike. Known as the City of Eternal Spring, it's vibrant and sophisticated and we're excited to be transitioning into a new phase in our life.
SHIFTING PERSPECTIVES
And as we move through this journey, every place we visit (and re-visit) and every person we meet offers a different perspective on how to live a life. "Reality" changes depending on where you are and who you are. "Truth" is subjective and perspective is as honest as an Instagram photo. There are myriad ways to "do" life and there is something to be learned from all people and all ways. Everyone has a story if we just take a moment to listen.
REFLECTIONS
For us, all this travel over the years just reinforces the importance of simplicity and adaptability in our own life. It also reminds us that we must be grateful for all that we have and remain open to possibility. Our immersion into different cultures and communities helps increase our compassion for others and awareness of what's happening around us and beyond us. It connects us in a way that the media and the internet simply can't. It reminds us that we're all united as human beings on this tiny yet vast planet of ours.
POSSIBILITIES
And all around us, the chaos whirls and swirls. There have been many changes that have forced people to remove the filters and look at life through a clearer lens. So as you move into the new year, take care of yourself. Enjoy more walks, more sunrises and sunsets. Cherish those moments with family and friends. Disconnect more and allow technology to improve your life not impede it. Try to make the best choices. For yourself. For your family. But also for your neighbours, your community and for those you'll never see or know.
And like the beautiful sunsets mark the end of a day, so the sun has set on this crazy year of 2017. But with every sunset a sunrise will follow. And here's hoping that the sun will rise on a greater world, made greater because of us.
Happy new year. Feliz año nuevo.
With much love from Colombia,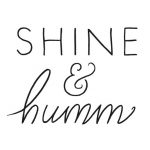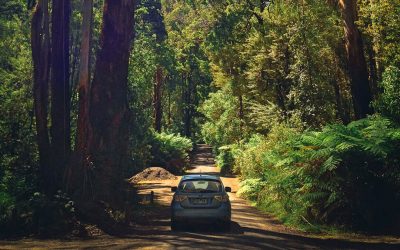 It's hard to believe but it's been over 10 years since we took that first 5-month trip to India together. And even harder to believe that we've been living this nomadic existence together ever since.
read more